Impact 5th graders are diving into the first unit of their 1619 Project curriculum – African Civilizations and the African Diaspora! Want to know more about Impact's curriculum collaboration with the 1619 Project and the Pulitzer Center? Read all about it here. 
In this first unit, scholars are exploring the geographical diversity and rich history of Africa while also learning about the tremendous achievements of African civilizations.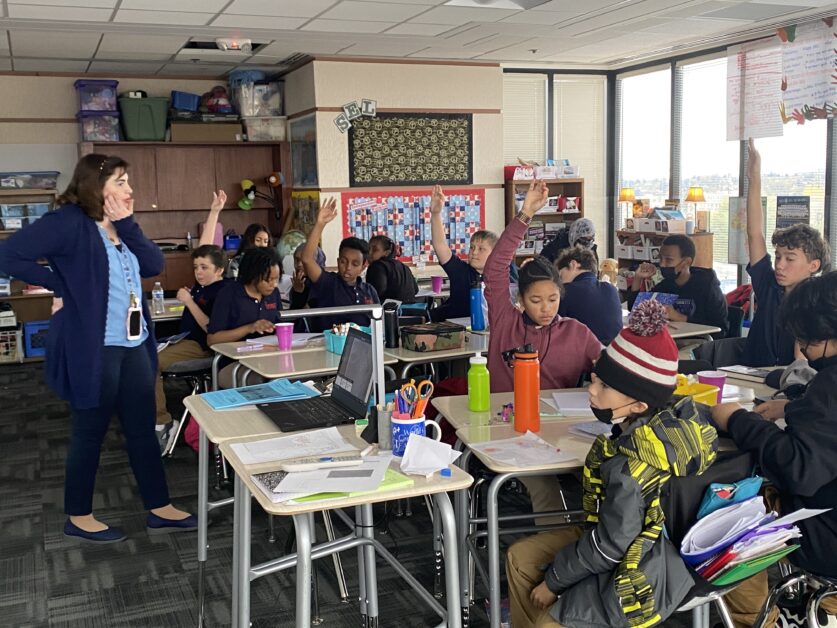 From analyzing maps of Africa, to videos about African trade materials, to groundbreaking books like Born on the Water, Impact scholars are immersing themselves in the history of Africa, and learning about cultures that many Impact scholars personally identify with. 
Classrooms are buzzing, engrossed, and engaged! In Impact | Puget Sound Elementary teacher Ms. Rutt's class, scholars' hands are up, discussion is spirited and intentional, and scholars are absorbing this rich learning with passion.
As part of the first unit, scholars will start by researching an African civilization, studying its art, culture, political structures, and technological advancements. This examination of history by investigating sources and artifacts help strengthen our scholars' research abilities while giving them a richer understanding of African cultures. Scholars will apply their skills by creating multimedia presentations displaying their learning. These presentations will be shared at a school-wide showcase on Monday, January 23 where families are invited!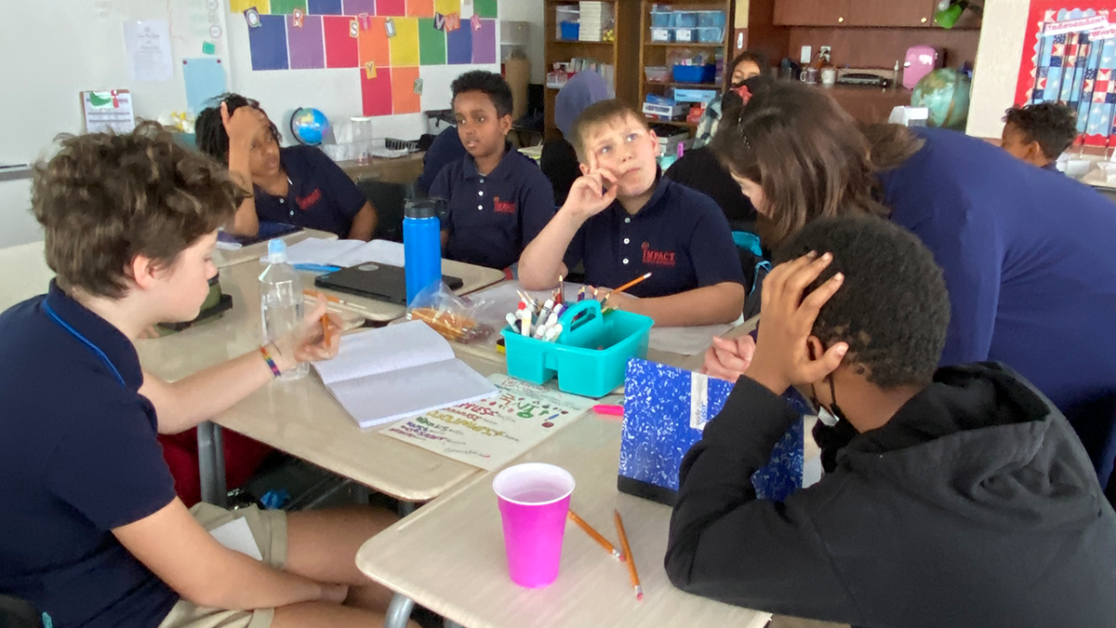 Next, scholars will read primary texts about the African diaspora and explore the chapters of enslavement in U.S. history. Scholars will again apply their research abilities by studying Black abolitionists who courageously fought to tear down this oppressive institution. This work promotes scholars' advocacy and empathy skills as they learn about injustice and the activism efforts that have sprouted from this dark period.
Stay tuned for more about Impact 5th graders and their impactful 1619 Project studies!