One day, every single WA state student will have the choice to attend a high-quality public school that prepares them with the skills, habits, and mindsets to succeed in a four-year college and positively contribute to our community. 
One day, we will eliminate the growing opportunity gap in our state. In order to achieve this, our diverse team of adults thrives in a highly supportive, anti-racist community where every educator is known, appreciated, and coached to meet their limitless potential. 
One day, WA will boast a public education community of students, families, and educators that is connected, just, and vibrant.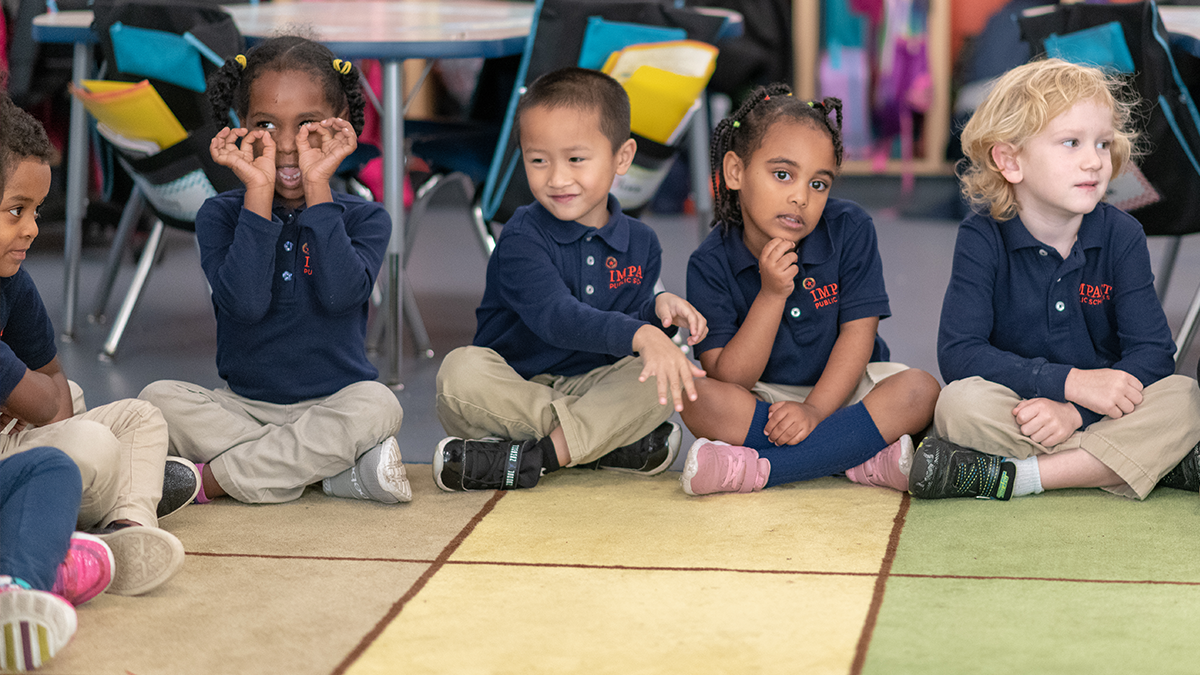 We envision self-driven students and adults who develop the skills, habits, and mindsets to impact communities and invent the future. We support one another in achieving step-by-step excellence along the way. 
Diversity strengthens and enlivens us. Dissatisfied yet optimistic, we bring a lens of equity and inclusion to each decision and each day.
All of Washington is our team. We are powerful when we work together, so we build relationships based on empathy and strive together towards outstanding outcomes for all public school students. 
We approach each day as an opportunity to learn and grow. We work hard towards our own just-right goals, cheering each other on as we redefine potential.
We celebrate. We wonder. We ask. We make and invent and imagine. We play big. 
In the tiny and the huge, we keep the end in mind and reflect on the potential effects of our choices. 
Launched in 2016, Impact Public Schools was founded on the principle that every student deserves a high quality, free, public education at a school that puts their needs first, regardless of their zip code, income or background.