Impact 5th graders have an incredible year ahead of deep learning and engaging study. Throughout the year, they will be participating in a significant new project that will help to illuminate the legacy of enslavement in the United States.
Impact Public Schools has been selected to be a part of a prestigious cohort of educational organizations that will work with the Pulitzer Center to design curriculum for The 1619 Project, an initiative by The New York Times that shifts the narrative on the history of enslavement in the U.S., and highlights the contributions of Black Americans in every aspect of American society. Impact is the only school in Washington state that was selected to be a part of this important collaboration.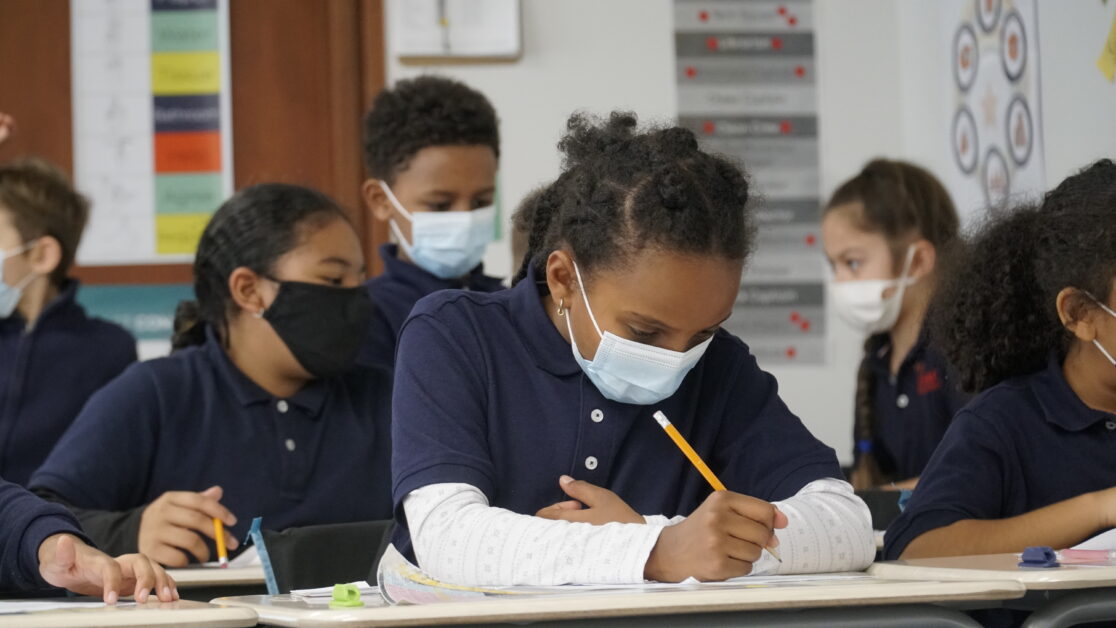 At Impact, the curriculum will be taught to our 5th graders over the course of the 2022/23 school year. Two 10-week units will cover ancient African history, and enslavement in contemporary United States history. Impact scholars will do a deep dive study of activism efforts that took place during the Civil Rights era and that are continuing on today. 
We recently spoke to Impact's Manager of Curriculum, Amal Mohamed about the exciting collaboration.
"The 1619 Project is allowing us to really lean into our commitment of Brave Solidarity and to speak truth about the important moments in our country's history, while highlighting the incredible resilience and leadership of our ancestors. We are just so grateful to be a part of this learning community that allows us to receive feedback from experts and peers on our work. We truly believe that designing project-based learning experiences should happen collaboratively."
Impact's Pulitzer cohort work has a direct connection to one of our driving values of Stronger Together: the idea that the outcome of critical work becomes more successful when there's partner collaboration and cooperation.
Look for more updates, interviews, and videos as our 5th graders launch into this important work this fall and spring!