Impact scholars and educators are honoring Native American Heritage Month and diving into some of the many exceptional books written by indigenous authors, illustrators, and trailblazers!
At Impact, our core value of Brave Solidarity is reflected in every aspect of our curriculum. We strive to ensure all backgrounds are affirmed and celebrated. This happens each and every day all year – not simply during specific months. Our north star is a fully inclusive curriculum that advances equity within ourselves, our schools, and our surrounding communities.
A critical part of Impact's approach to literacy is through read alouds. and we are so excited that our scholars are exploring books that celebrate inspiring indigenous leaders and writers. Impact teachers plan read alouds of special books by first reading through the books themselves, determining the main storyline and ideas, and planning questions that will lead to an engaging classroom discussion.
Read alouds accomplish many goals critical to the Impact mission. Scholars become fluent readers, while building vocabulary and content knowledge. They also have the opportunity to thoughtfully express their ideas and hear the ideas of their peers. Through this discussion, Impact scholars build critical communication skills.
Here are just a few of the wonderful books that are part of our Read Aloud list this month! We encourage you to check out any of these titles for your household or for any young readers in your life.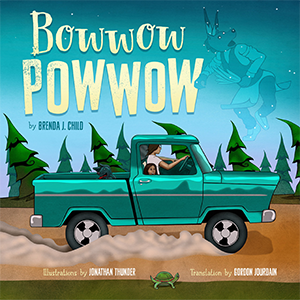 Bowwow Powwow
By Brenda J Child
Illustrated by Jonathan Thunder
This playful book for Impact Kindergarteners tells the story of Windy Girl and the stories she hears from Uncle about long-ago traditions, dances, and the sharing and gratitude practices native to her people. Windy Girl lies out under the stars and pictures vivid dances and powwows; magical scenes that sing her to sleep.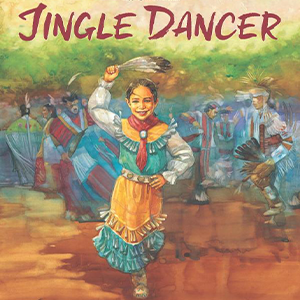 Jingle Dancer
By Cynthia Leitich Smith
Illustrated by Cornelius Van Wright and Ying-Hwa Hu
Impact 1st graders are diving into this evocative book that tells the story of a contemporary Native American girl who turns to her family and community for support when she realizes her special dress for an upcoming dance needs hundreds of jingles sewn on! New York Times bestselling author Cynthia Leitich Smith's lyrical test is paired with warm watercolors in this rich and beautiful story.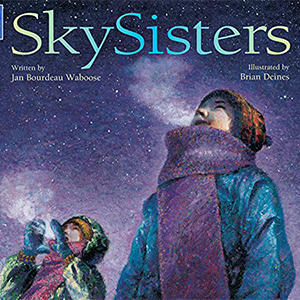 SkySisters
By Jan Bourdeau Waboose
Illustrated by Brian Deines
In this book for Impact 2nd graders, two Ojibway sisters set off across the frozen north country to see the SkySpirits' midnight dance. This powerful story with stunning illustrations, captures the warmth of the family circle and the radiance of a child's wonder.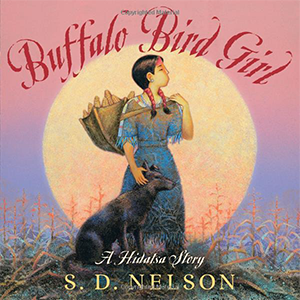 Buffalo Bird Girl: A Hidatsa Story
By S.D. Nelson
Buffalo Bird Girl (ca. 1839-1932) was a member of the Hidatsa, a Native American community from the Great Plains. Like other girls her age, Buffalo Bird Girl learned the ways of her people and helped plant crops, tended the fields, prepared animal skins, and performed other duties. Award-winning author and artist S.D. Nelson captures the spirit of her tribe by interweaving the actual words and stories of Buffalo Bird Woman with his beautiful artwork and archival photographs.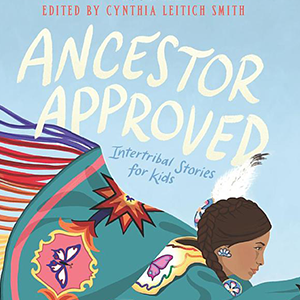 Ancestor Approved: Intertribal Stories for Kids
By: Cynthia L. Smith
In this collection of intersecting stories, new and veteran Native writers pen tales bursting with joy, hope, resilience, strength of community, and Native pride. This month, Impact fourth graders will connect with and celebrate these heroic stories and poems!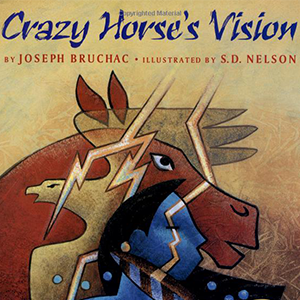 Crazy Horse's Vision
By: Joseph Bruchac
Illustrated by S.D. Nelson
Crazy Horse is among the best known Native American heroes. Yet many don't know that his boyhood name was Curly, inspired by his curly hair. As a young boy, Curly had a vision which later led him to defend and help his people. Illustrator S.D. Nelson's bold paintings are inspired by the ledger book style of the Plains Indians.