Impact scholars and educators are honoring Hispanic Heritage Month and diving into some of the many exceptional books written by Hispanic authors, illustrators, and trailblazers!
At Impact, our core value of Brave Solidarity is reflected in every aspect of our curriculum. We strive to ensure all backgrounds are affirmed and celebrated. This happens each and every day all year – not simply during specific months. Our north star is a fully inclusive curriculum that advances equity within ourselves,  our schools, and our surrounding communities.
A critical part of Impact's approach to literacy is through read alouds. and we are so excited that our scholars are exploring books that celebrate excellent Hispanic leaders and writers. Impact teachers plan read alouds of special books by first reading through the books themselves, determining the main storyline and ideas, and planning questions that will lead to an engaging classroom discussion.
Read alouds accomplish many goals critical to the Impact mission. Scholars become fluent readers, while building vocabulary and content knowledge. They also have the opportunity to thoughtfully express their ideas and hear the ideas of their peers. Through this discussion, Impact scholars build critical communication skills.
Here are just a few of the wonderful books that are part of our Read Aloud list this month! We encourage you to check out any of these titles for your household or for any young readers in your life.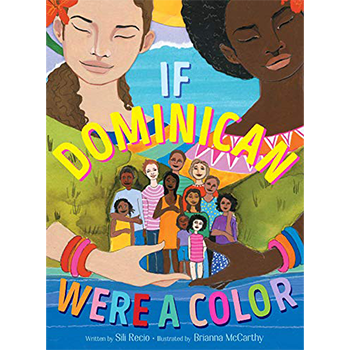 If Dominican Were a Color
By Sili Recio
This evocative picture book celebrates the joy of being Dominican and has been a big hit with our Kindergarten scholars! As they flip through the pages, they'll be immersed in the exuberantly colorful palette of the Dominican Republic and learn about the beautiful country and its sandy shores and wonderful people. The gentle rhyming pattern is gorgeously expressed in this excerpt:
If Dominican were a color, it would be the sunset in the sky, blazing red and burning bright.
If Dominican were a color, it'd be the roar of the ocean in the deep of the night,
With the moon beaming down rays of sheer delight.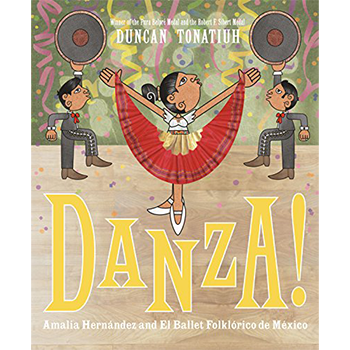 Danza!: Amalia Hernandez and El Ballet Folkórico de Mexico
By Duncan Tonatiuh
Impact 1st graders are diving into this vibrant book by award-winning author and illustrator Duncan Tonatiuh as he tells the story of Amalia Hernandez, dancer and founder of El Ballet Folklórico de Mexico. The pages are rich with Tonatiuh's signature illustration style, inspired by the ancient art of the Mixtecs. The story follows the exceptional life of Amalia and how she came to form one of the most famous and successful dance companies in the world.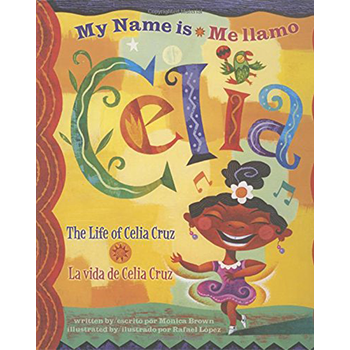 My Name is Celia/Me llamo Celia: The Life of Celia Cruz/la vida de Celia Cruz
By Monica Brown
This bilingual picture book gave our Impact 2nd graders the opportunity to follow Celia Cruz as she becomes a well-known singer in Cuba, then moves to New York City and Miami to found salsa! Chock full of colorful illustrations, this beautiful book is not only a brilliant biography of a significant woman and her music, but also a celebration of the Spanish language for all of our scholars.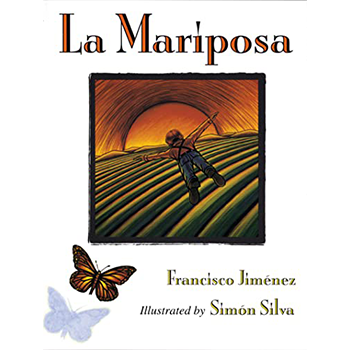 La Mariposa
By Francisco Jiménez / Illustrated by Simon Silva
Illustrated with deeply rich paintings, this honest account of a school child's struggle to learn language reveals that our imaginations can sustain us throughout the most difficult times. Impact 3rd graders explored this beautiful story of a young Francisco who is drawn to the silent, slow-moving caterpillar in the jar next to his desk. To discover more about the caterpillar, Francisco studies the words in a butterfly book and discovers the beauty of language and learning.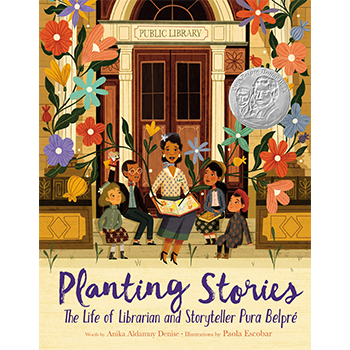 Planting Stories: The Life of Librarian and Storyteller Pura Belpré
By: Anika Aldamuy Denise / Illustrated by: Paola Escobar
Impact 4th graders loved this inspiring picture book biography about New York City's first Puerto Rican librarian, who championed bilingual literature. Pura Belpré carried the cuentos folklóricos of her Puerto Rican homeland to NYC and spread her story seeds across the land. Brought to colorful life by Paola Escobar's gorgeous illustrations and Anika Aldamuy Denise's lyrical text, this book has inspired our scholars with a pioneering spirit.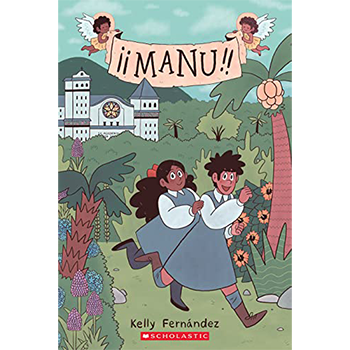 Manu: A Graphic Novel
By: Kelly Fernandez
This funny and heartwarming graphic novel adventure taught Impact 5th graders all about friendship, defying expectations, and finding your place in the world. Manu and her best friend, Josefina, live at a magical school for girls and Manu is always getting into trouble. Each delightfully rendered page delves into Manu's hijinks and the important lessons she learns about responsibility and resourcefulness.