Our scholars continue to make tremendous gains – Impact | Puget Sound Elementary scholars took the SmarterBalanced Assessment in the spring of 2022 and the results are here!
Impact is the top-performing elementary school serving low-income students* in King & Pierce Counties for ELA and math. Impact is the highest performing school across all grade levels in King and Pierce Counties for math (*above 60% FRL).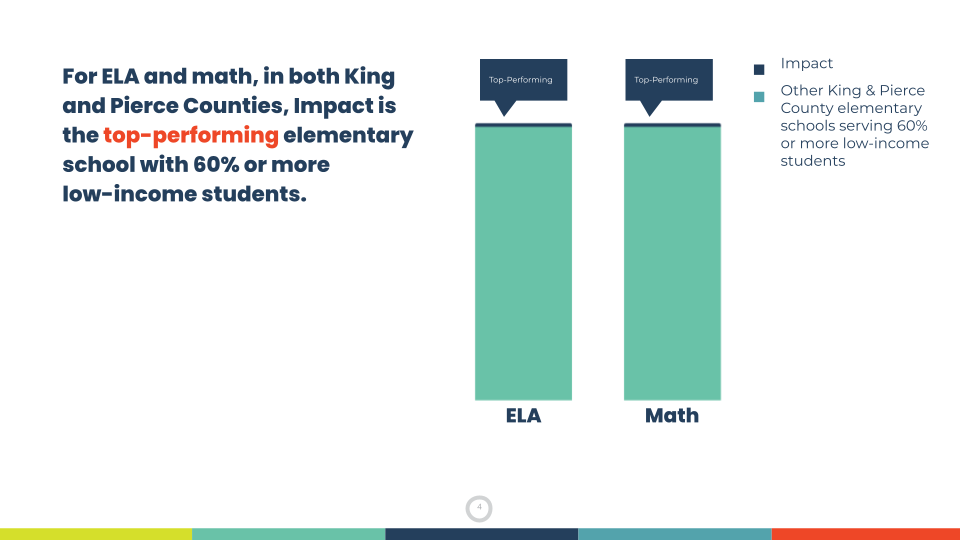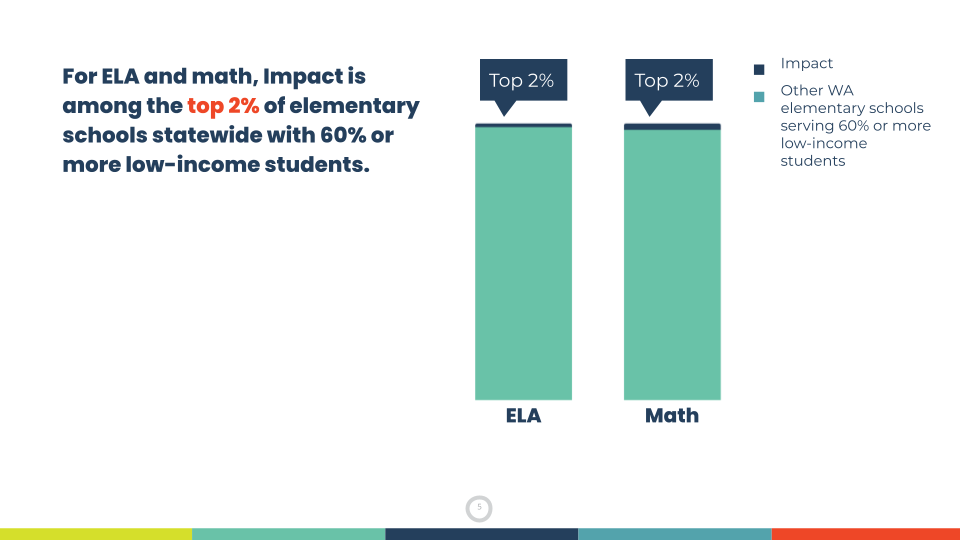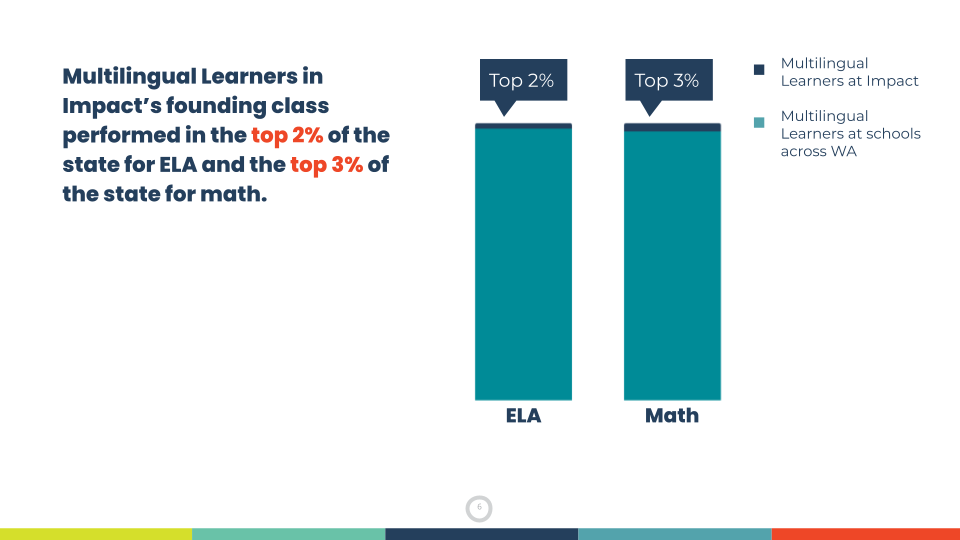 Several of our partners in the charter sector also demonstrated tremendous academic achievement, continuing to prove what is possible each and every day in charter public schools across Washington state. 
We are incredibly proud of our scholars, faculty, and families who made this possible and who are actualizing our mission to close the opportunity gap. These excellent outcomes are thanks to the collective effort of our entire community. The combination of daily, targeted small-group instruction, engaging project-based learning, and social-emotional learning is a tried-and-true recipe for scholar success. Coupled with a culture of joy and high expectations, it is no surprise that Impact scholars are succeeding.
We look forward to sharing more this year on all of the ways that Impact scholars grow, with many examples that extend beyond reading and math assessments. We appreciate our scholars for their love of learning, for the kindness they show their peers each day, for their creativity, and their curiosity. We cannot wait to see our scholars continue to progress in all of these domains – as academic leaders and as thoughtful community members.