In honor of Asian American Pacific Islander Month, Impact recently interviewed Chief of Staff Amy Kiyota about her connection to her culture, her identity, and how they relate to her professional and personal life. Read on to learn more about Amy!
Impact: How do you identify within the Asian American and Pacific Islander community?
Amy Kiyota: I identify as mixed-Asian American. My father is from Tokyo, Japan and my mom grew up in Singapore, but is also mixed.
Impact: How has your heritage shaped the person you are today, personally and professionally?
AK: Being mixed as well as being Asian American is a huge part of who I am. When I was younger, I didn't feel like I "fit in" in any group and like I wasn't really a part of any group. But, I now view this as a strength because it forced me to make friends with peers from lots of different backgrounds.
Impact: What are some family traditions you hope to pass on to your daughter?
AK: We have so many family traditions that we hope to pass on, but one of the main ones is celebrating the New Year all together as a family with a big hot pot meal and osechi ryori, traditional Japanese New Year dishes.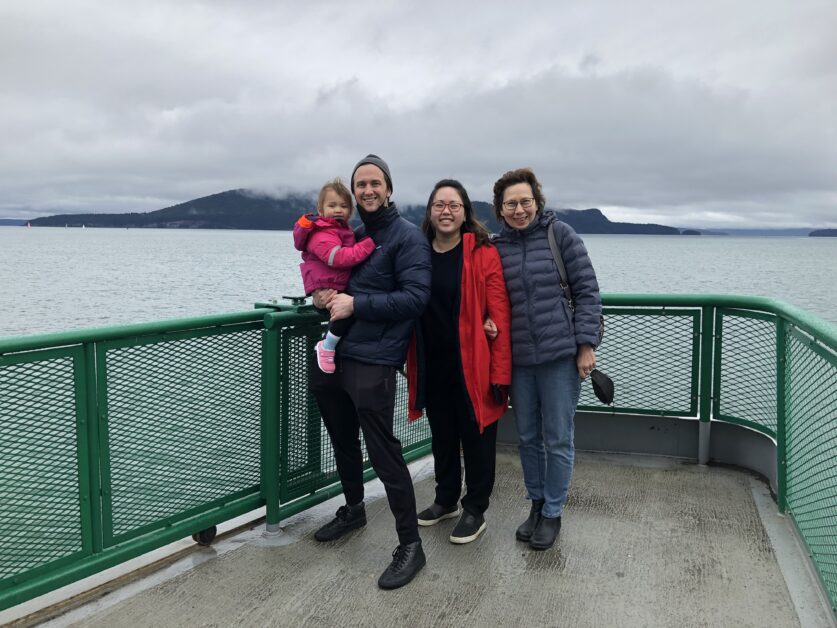 Impact: What do you think are the issues AAPI scholars face today with assimilation?
AK: I think it is natural as young people develop to want to assimilate and fit in. It's also important to note that the AAPI diaspora is extremely diverse. However, we are often not seen as a diverse group and assumptions can be made about the AAPI experience. Take the model minority myth, for one These assumptions are divisive and I think it is now more important than ever to celebrate diversity in all its forms and to meet scholars where they are so that they are accepted for who they are.
Impact: What do you hope AAPI scholars at Impact learn from seeing and interacting with you and other AAPI leaders around Impact and our community?
I hope what Impact scholars see is an adult who deeply cares for them and that diversity is an asset in a leadership position. Whether they decide to go into education or another field, I think representation is very important.
Impact: Anti-Asian violence has risen throughout the US, particularly during the pandemic. If you're comfortable sharing, what does showing up to support the AAPI community look like for you?
AK: Anti-Asian and Anti-Black violence has been very difficult for me to process. What supporting my community looks like for me is showing myself and others compassion, donating to organizations that are working to build bridges and raise awareness, and continuing to work daily to build a safe school environment for all scholars and faculty.